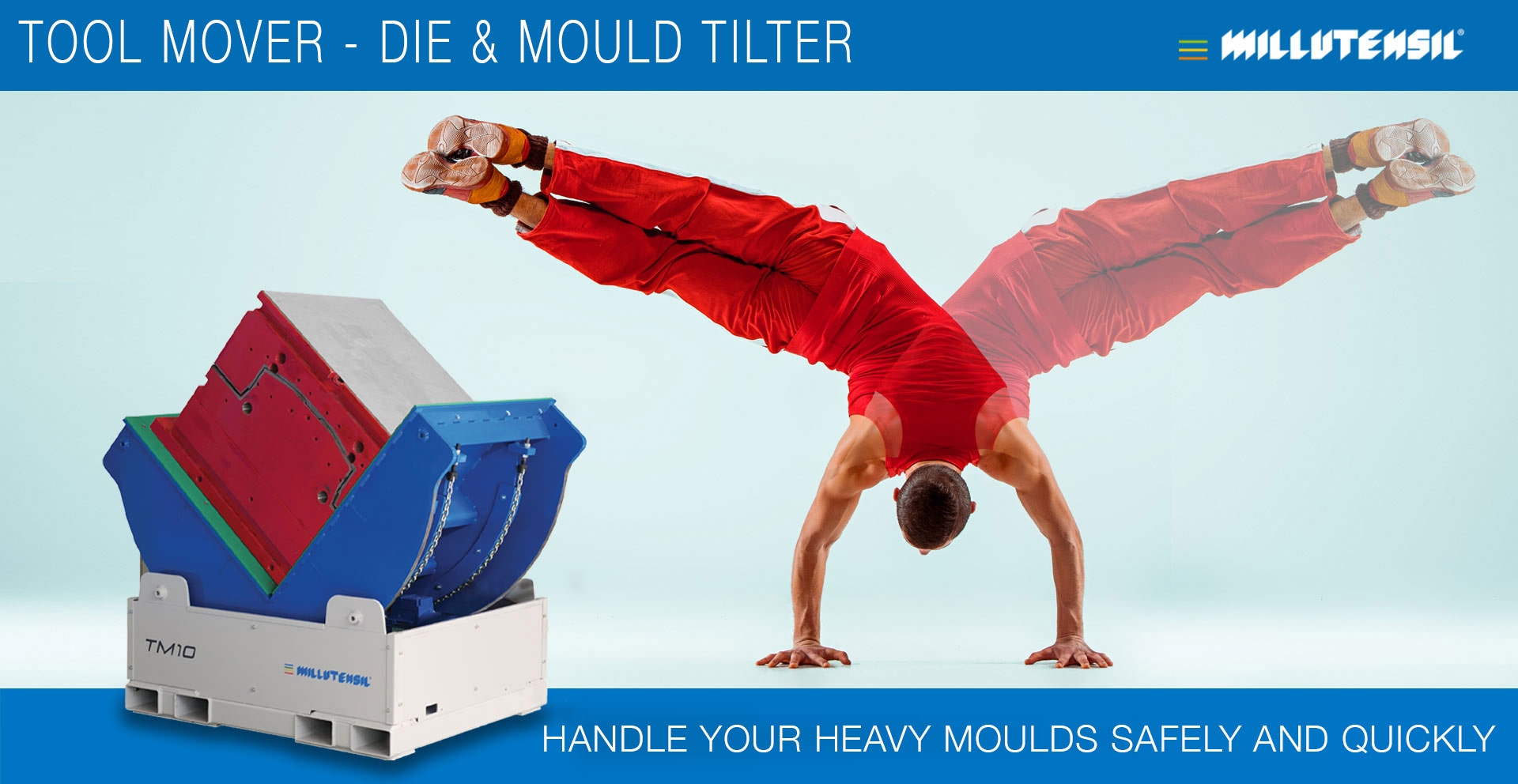 Choose to work
in complete SAFETY!
Call us now on +39 02 29404390
or contact us using the form
Introducing the TOOL MOVER
FEATURES
Operator safety
Time and cost savings due to its easy handling
Robust structure
Transportable by forklift or overhead crane
Compatible with a wide range of mould sizes
Easy maintenance
Available in different options
(customizable according to your requests)
REFERENCES, SECTORS AND CUSTOMERS
INJECTION MOULDING
AUTOMOTIVE SECTOR
MOULD MAKING
ALUMINIUM DIE-CASTING
PUNCHING TECHNOLOGIES
BENDING TECHNOLOGIES
PACKAGING
BLUE LINE: toolmover TM series, spotting presses BV and MIL series and die splitters AM series
MILLUTENSIL is a worldwide leader in the production of die-mould spotting presses and die-splitters which facilitate safe adjusting, checking and maintenance operations.
BLUE LINE offers a complete line of small to large size spotting presses for moulds, as well as die splitters and tool movers.
Check out the other Millutensil technologies
GREEN LINE offers solutions for the complete automation of sheet metal processing thanks to innovative and state-of-art machinery.
The YELLOW LINE is a line of products for several industrial sectors and it is aimed at meeting any handling needs
Process automation becomes more and more important in order to guarantee increasing productivity. The strength of Millutensil is an engineering department which is able to develop specific solutions in order to meet any customer requests.