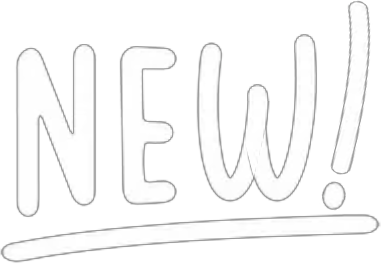 BV 32/33 and 34/35 spotting press
NOW AVAILABLE!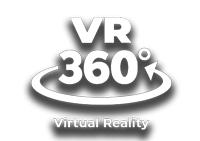 Click and drag to rotate the view.  Scroll to zoom.
As with all Millutensil series, the BV 32/33 and 34/35 E spotting presses are offered in versions -R, -G or -RG and can be equipped with optional accessories.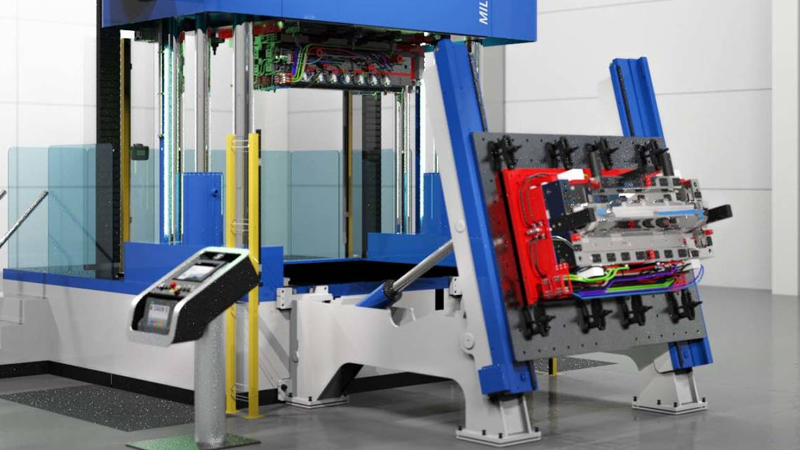 OPTION -R
Lower plate tilting by 75° or 90°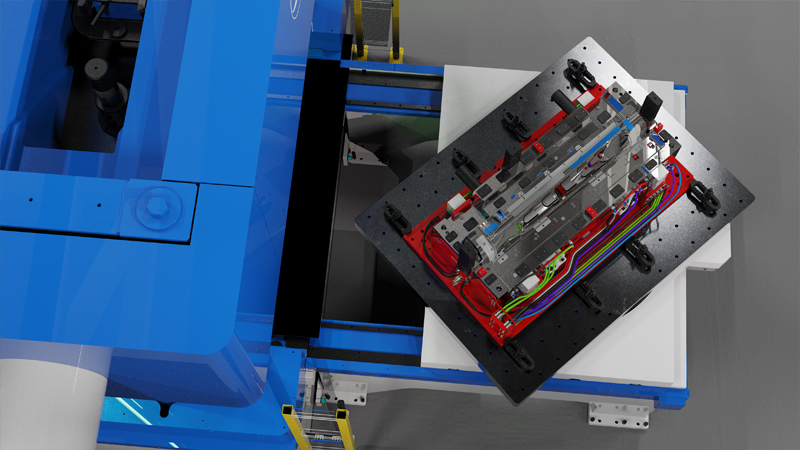 OPTION -G
Extensible plate with integrated 0-180° or 0-90°-120°-180°-240°-270° rotating table for multicomponent moulds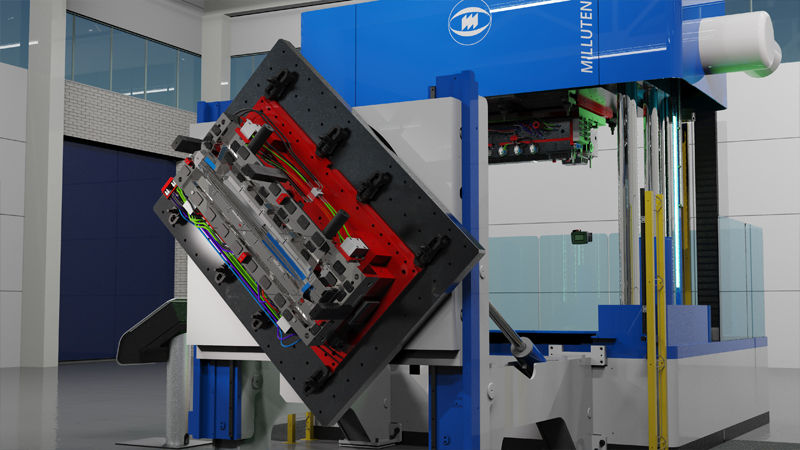 OPTION -RG
Extensible plate tilting by 75° or 90° with integrated 0-180° or 0°-90°-120°-180°-240°270° rotating table
Watch the video and see the operation of the new BV spotting press
WHY TO INVEST IN A MILLUTENSIL SPOTTING PRESS?
The fundamental advantages of Millutensil die & mould spotting presses are:
Considerable reduction of mould manufacturing costs thanks to a great saving of time and manpower for spotting
High quality dies and moulds and service duration increase
No dangerous handling of dies and moulds by means of cranes, fork lift trucks or lifting equipment
Optimal access and ergonomics thanks to extensible tilting and turning plates (for multicomponent moulds)
Simulation of the production environment to test every mould functionality during the trial phase (hydraulic slides, hydraulic cylinders and ejectors and much more)
High repeatability accuracy
Low operation and maintenance costs
Very easy management by means of user-friendly touch panel controls
Mobile Tablet and its MyMill App developed by Millutensil to simplify the adjusting process, the document/information browsing and the technical remote assistance
Integrated diagnostic system that in case of anomalies provides straightforward instructions to the operator who can directly fix the issue.
Multi-language technical support with specialized Millutensil technicians, as well cutting-edge teleservice devices (i.e. virtual reality)
Call us now on 
+39 02 29404390
or contact us using the form
MILLUTENSIL is a worldwide leader in the production of die-mould spotting presses and die-splitters which facilitate safe adjusting, checking and maintenance operations.
BLUE LINE offers a complete range of spotting presses,  used for splitting, adjusting, checking , maintenance and try-out operations on dies and moulds (thermoplastics, die casting, thermosetting, rubber and blanking).