SPOTTING PRESSES FOR ASSEMBLY, ADJUSTMENT, CHECKING AND REPAIR OF SMALL AND MEDIUM DIES
BV SERIES
The press is used for splitting, adjusting, maintenance and try-out operations on dies and moulds (thermoplastics, die casting, thermosetting, rubber and blanking).
The very sturdy structure consists of a welded and normalized steel basement and cast iron baseplate.
All components are purchased from well-known manufacturers, such as for example: hydraulic system Bosch-Rexroth, Hawe; electrical system Siemens, Schneider Elektrik, Phoenix Contact, Weidmüller. This guarantees a general good functionality of the press, and a quick procurement all over the world.
EC Declaration of Conformity and compliance with safety provisions in accordance with the current EC standards.
Standard movements of the platens
The upper plate slides vertically by hydraulic actuation on the four guide columns and can be overturned 360° through reduction gears. The upper plate clamping in the exact horizontal position depends on the four hydraulic actuated locating pegs.
The lower plate is hydraulically extensible, sliding on the base guided by ball bearings. It allows to draw the lower part of the die or mould out of the press into an effortless working position.
All functions are comfortably performed from the touch panel.
Virtual 360° 3D. Click and drag to rotate the view. Scroll to zoom.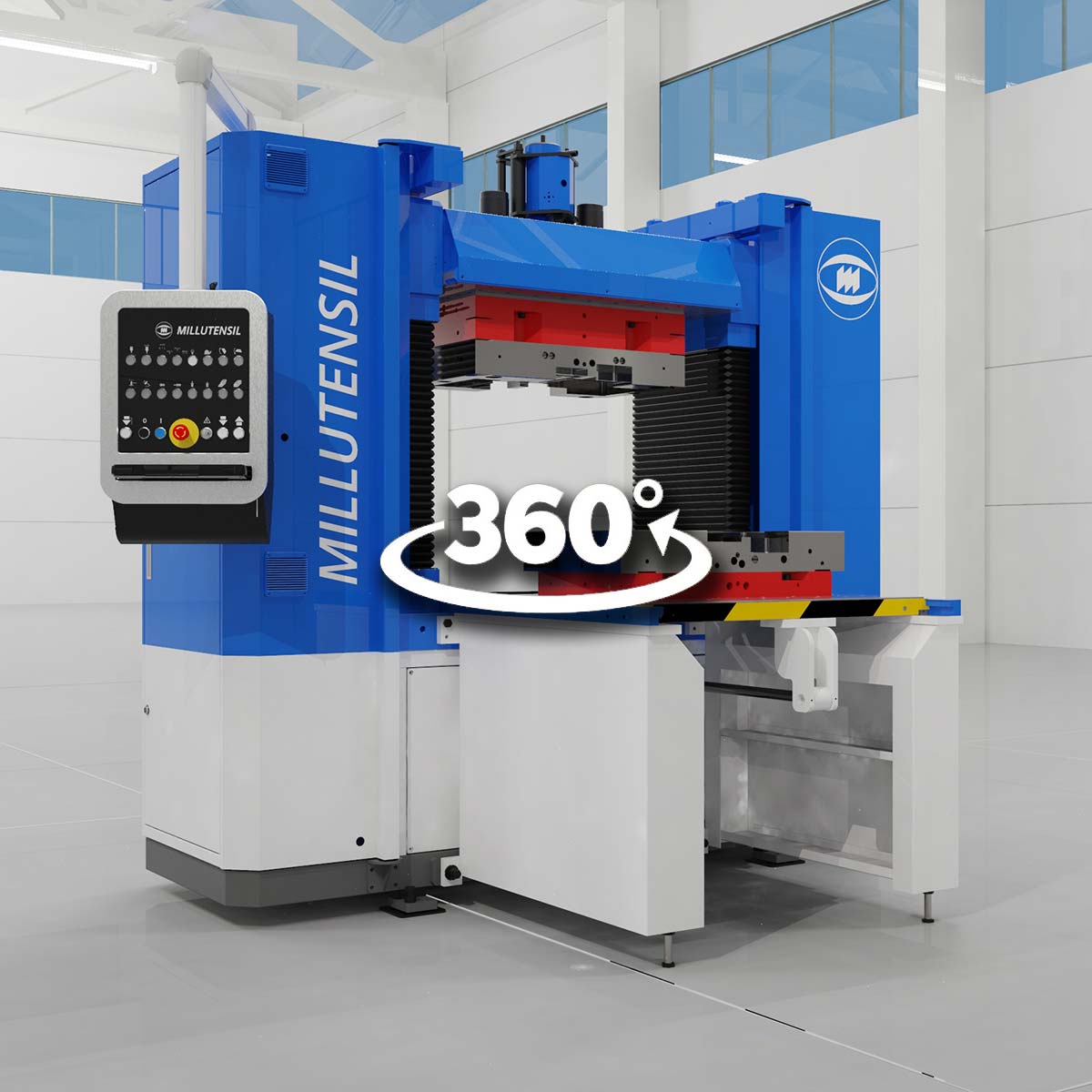 BV 25P – Platens dimension: 770×660 mm.
BV 26C – Platens dimension: 980×750 mm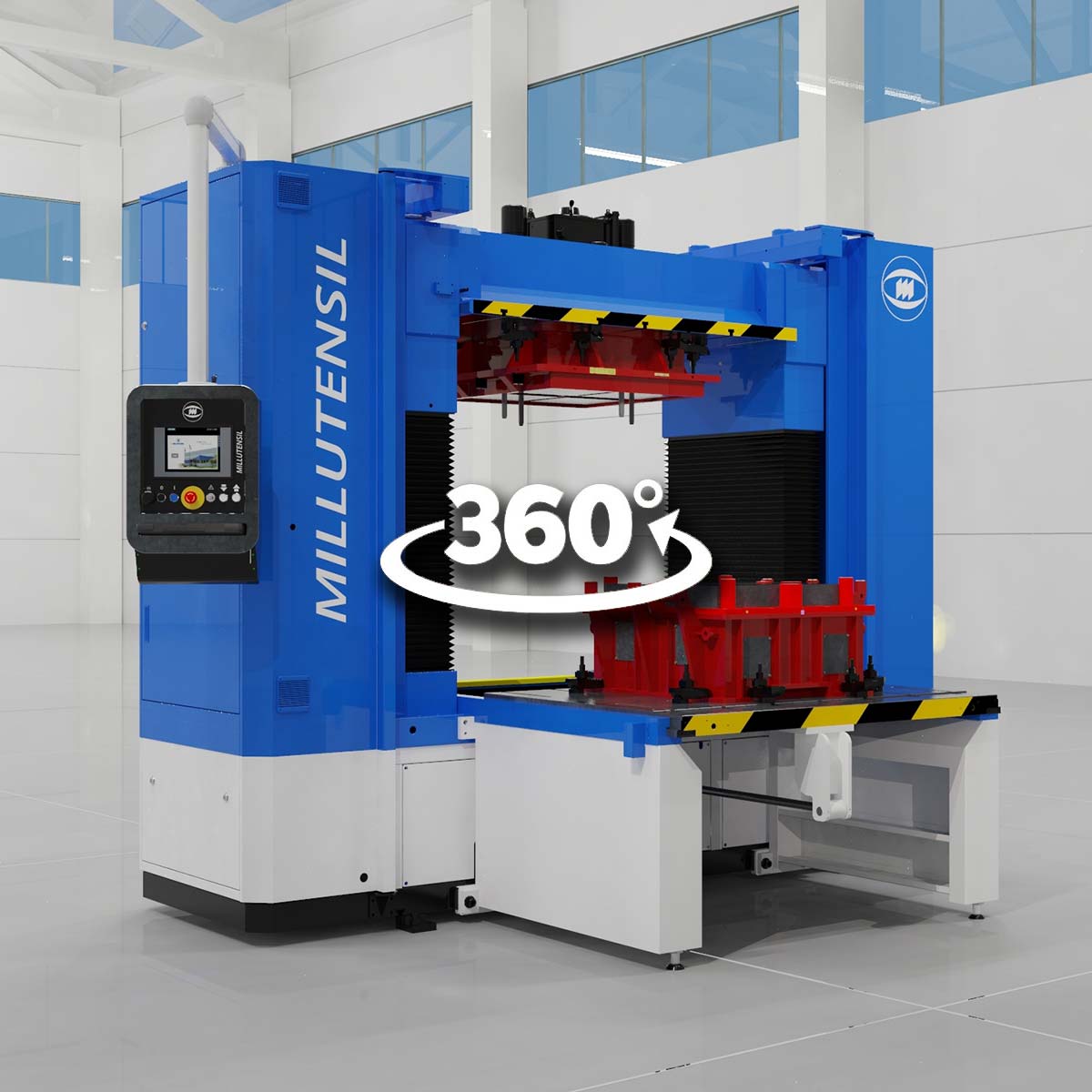 BV26E – Platens dimension: 98 x750 mm
BV28E – Platens dimension: 1.200×1.000 mm
BV30E – Platens dimension:: 1.500×1.000 mm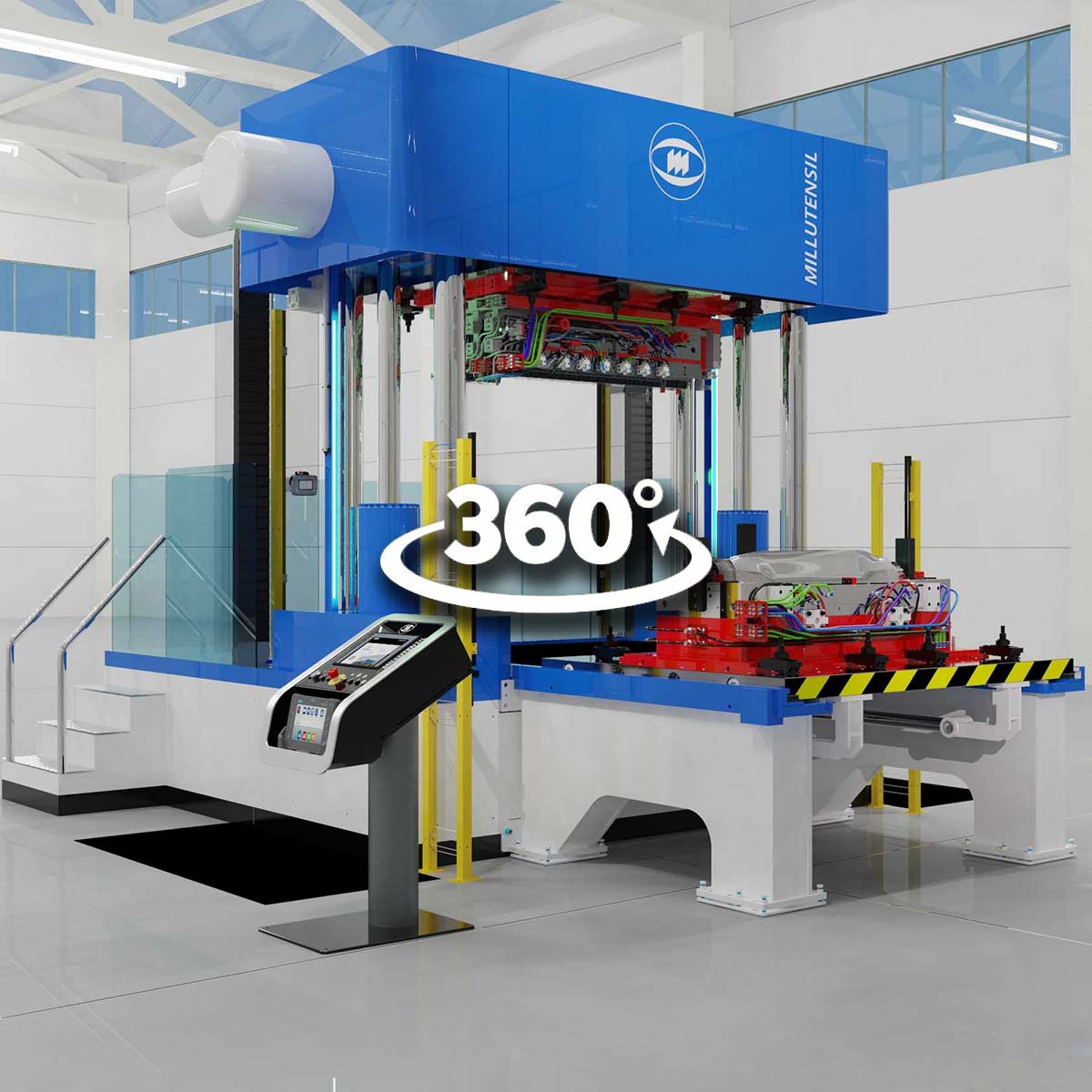 BV32/33E – Platens dimension: 1.600×1.300 mm
BV34/35E – Platens dimension: 2.000×1.500 mm
Technical data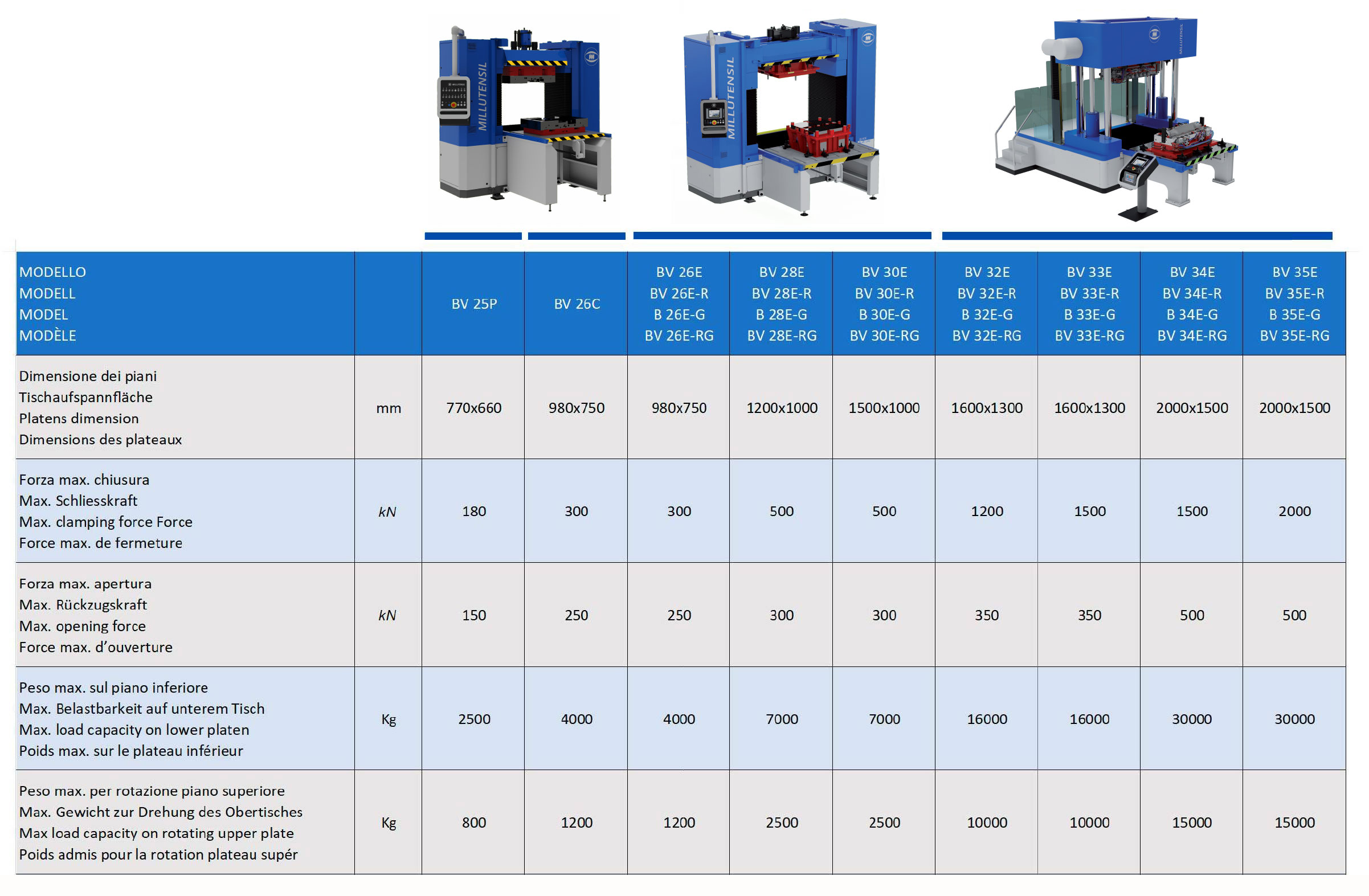 Watch the video and discover the BV Series spotting presses